2018 Conference
The 12th Annual TnCIS Conference
12th Annual TnCIS Conference on International Education
Conference Theme: International Education for the Next Generation
November 1 - 2, 2018
Sponsored by:
Tennessee Consortium for International Studies
Co-sponsor:
Dyersburg State Community College
Dyersburg Campus
Dyersburg, Tennessee

Join us for the 12th Annual TnCIS Conference on International Education! Conference attendees can network, share information, learn from each other, and gain valuable skills in international education. We hope to see you at the conference in Dyersburg!

Conference Draft Program DSCC Campus Map

Conference Highlights:

Keynote Address: Congressman John Tanner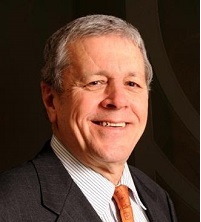 Former Congressman John Tanner, who served in the U.S. House of Representatives for 22 years where he represented Tennessee's 8th congressional district, will be the featured Keynote Speaker for the TnCIS 12th Annual Conference on International Education. While in Congress, John served on the House Foreign Affairs Committee and the Ways and Means Committee, where he served as chairman for the Trade Subcommittee. John also chaired the U.S. House delegation to the NATO Parliamentary Assembly, the alliance's legislative branch, for several years. In November 2008, legislators from all NATO member nations elected John to serve as President of the NATO Parliamentary Assembly for two years. TnCIS is very happy to feature a speaker with John's international and government experience. His expertise in these fields can give us a unique perspective on how our programs can prepare students to be future ambassadors and bridge builders in our exceptionally interconnected world.

Conference Plenary Speaker – Dr. Candace Warner, Professor of Sociology, Columbia State Community College
Dr. Warner's plenary address, Using the Sociological Perspective: Fostering Cultural Competency in Today's Study Abroad Students, will highlight how she encourages the use of the sociological perspective when traveling and exposing students to cultural environments that are much different than their own. She will share her approach to international education and fostering cultural competency in all students, but particularly for students traveling to India and other non-Western countries. Dr. Warner will discuss her use of sociological teaching techniques to ensure students remain open-minded during international education experiences.

Thursday All Conference Presentation – Vallera Gibson, Diplomat-In-Residence, Spelman College
Vallera Gibson is a career Foreign Service officer with 16 years of government service. She is currently the Diplomat-In-Residence for N. Georgia, Tennessee, and N. Alabama. Her office is located at Spelman College. Vallera is a Management career track officer and has served as; a course coordinator and instructor at the Foreign Service Institute in Washington, D.C., Vice Consul and Economic officer in Haiti, Public Diplomacy officer in Conakry, Guinea and Management officer in Brazzaville, Congo. She began her professional career as an Army officer and worked in the pharmaceutical industry before joining the State Department. Ms. Gibson will present a portfolio of opportunities for students to study and intern abroad, thereby internationalizing their outlook and better preparing them to thrive in a global economy.

Friday All Conference Presentation – Andrea Kammerer, Senior Business Analyst, AFS Intercultural Programs Inc.
Ms. Kammerer's presentation, Mapping Generation Z: Attitudes Toward International Education Programs, will explore the motivations for and hindrances to international study among the youngest generation, GenZ. The study was conducted by AFS Intercultural Programs via a survey across 37 countries and included 6,955 respondents ranging in age from 13-18 years. By highlighting data from the report, the session will give insight to the attitudes of high school-aged respondents towards student exchanges and how those attitudes will have a high impact on the future of international education, since in a few short years, these participants will start looking into tertiary opportunities of study abroad.

Click on the button below to start your conference registration.

Conference Registration

Conference Hotel:
Holiday Inn Express - Dyersburg
822 Reelfoot Drive
Dyersburg, TN 38024
Phone: 731-286-1021

Conference attendees must call the phone number above to make a reservation under the TnCIS Conference room block for a rate of $93.00 + tax per night. When calling, tell the hotel you are with the Tennessee Consortium for International Studies conference.
All conference breakout sessions will take place at
Dyersburg State Community College
main campus.
Call for Papers & Presentations - Open!