Conference
The 12th Annual TnCIS Conference
12th Annual TnCIS Conference on International Education
Conference Theme: International Education for the Next Generation
November 1 - 2, 2018
Sponsored by:
Tennessee Consortium for International Studies
Co-sponsor:
Dyersburg State Community College
Dyersburg Campus
Dyersburg, Tennessee

Join us for the 12th Annual TnCIS Conference on International Education! Conference attendees can network, share information, learn from each other, and gain valuable skills in international education. We hope to see you at the conference in Dyersburg!

Conference Highlights:

Keynote Address: Congressman John Tanner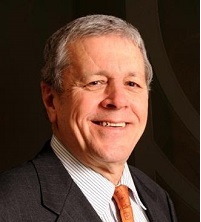 Former Congressman John Tanner, who served in the U.S. House of Representatives for 22 years where he represented Tennessee's 8th congressional district, will be the featured Keynote Speaker for the TnCIS 12th Annual Conference on International Education. While in Congress, John served on the House Foreign Affairs Committee and the Ways and Means Committee, where he served as chairman for the Trade Subcommittee. John also chaired the U.S. House delegation to the NATO Parliamentary Assembly, the alliance's legislative branch, for several years. In November 2008, legislators from all NATO member nations elected John to serve as President of the NATO Parliamentary Assembly for two years. TnCIS is very happy to feature a speaker with John's international and government experience. His expertise in these fields can give us a unique perspective on how our programs can prepare students to be future ambassadors and bridge builders in our exceptionally interconnected world.

Click on the button below to start your conference registration.
Conference Registration

Conference Hotel:
Holiday Inn Express - Dyersburg
822 Reelfoot Drive
Dyersburg, TN 38024
Phone: 731-286-1021

Conference attendees must call the phone number above to make a reservation under the TnCIS Conference room block for a rate of $93.00 + tax per night. When calling, tell the hotel you are with the Tennessee Consortium for International Studies conference.
All conference breakout sessions will take place at
Dyersburg State Community College
main campus.
Call for Papers & Presentations - Open!