2016 Conference
10th Anniversary Celebration of TnCIS
10th Annual TnCIS Conference on International Education
Conference Theme: Global Citizenship
November 3 - 4, 2016

Sponsored by:
Tennessee Consortium for International Studies

Co-sponsor:
Pellissippi State Community College
Hardin Valley Campus
Knoxville, TN

This will be our 10th Annual Conference on International Education and a celebration of the many achievements made in Tennessee to advance international education opportunities. Conference attendees can network, share information, learn from each other, and gain valuable skills. Please check back to see updates on the conference program and activities.
Conference Highlights
Keynote Address: Regge Life, Founder of Global Film Network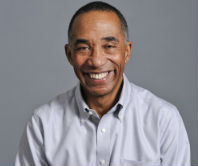 Producer/Director, Regge Life, is presently the Senior Distinguished Director in Residence at Emerson College. Prior to Emerson, he was on the faculty of Howard University. He is a filmmaker with domestic and global credits, beginning his filmmaking career in documentary traveling to Nigeria in 1977 to document portions of FESTAC 77, a worldwide cultural celebration of the African Diaspora. In 1990, Regge was awarded an NEA Creative Artist Fellowship in Japan for six months. He remained in Tokyo for 3 more years to produce a trilogy of long form documentaries which were award winning and critically acclaimed films broadcast on a number of television stations worldwide. Mr. Life received fellowships from the Center for Global Partnership, multiple Japan Foundation fellowships and he is the recipient of a Fulbright Journalist Fellowship. He is currently on the Advisory Board of Film Columbia, a festival in upstate New York.
In addition to his NEA Creative Artist Fellowship, he is an Ushiba Memorial Fellow, a PBS/CPB Academy Fellow, named a Sony Innovator and the Black Filmmaker Hall of Fame has honored his work. His advocacy of Study Abroad led to service on the Board of the Institute for the International Education and numerous speaking engagements in support of Study Abroad and intercultural education. His work has been exhibited at the Toronto Film Festival, the Montreal Film Festival, the Leiscester Film Festival, the Ninth Festival of New Cinema in Brussels and the Festival of New Cinema in Caracas, Venezuela.
Featured Presenters
Henry Heredia, International Relations Specialist from Havana, Cuba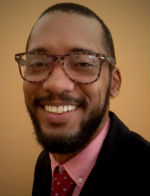 Henry Heredia holds a degree in Education from the Pedagogical University in Havana and has also studied at the Higher Institute of International Relations Raul Roa (ISRI). Since 2011 he has managed academic exchange for the Cuban Institute for Cultural Research Juan Marinello and previously Henry was an International Relations Coordinator for the Cuban Writers and Artists Association (UNEAC). Additionally, Henry has over fifteen years of experience with the environmental and community group Project Espiral, of which he is a founding member. He is passionate about meeting with students, faculty and members of various colleges, universities and organizations. He regularly presents talks on Latin American Studies, International Relations, Political Science, History, Ethnography, Anthropology, Sociology and Education.
Dr. Antonio Vasquez, Lecturer & Instructor of Global Studies at MTSU
Dr. Vasquez earned his doctorate in American Studies and Latino Studies from Michigan State University in 2013, and holds a Master's degree in International Relations from St. Mary's University in Texas. He will share the Migration with Dignity in Tennessee project and display with conference attendees. Highlighting our vibrant local cultural diversity, this project aims to offer a counter-narrative to the popular conversation surrounding migration. The testimonies come from 17 recent migrants (Mexico, Iran, Iraq, Sudan, Laos, Bosnia, Somalia, among others...) and who all call Tennessee their home. More information about the project and display can be found here.
Conference Schedule
All Breakout sessions take place at
Pellissippi State Community College Hardin Valley Campus
.
Conference Hotel
SpringHill Suites Knoxville at Turkey Creek
10955 Turkey Drive | Knoxville, TN 37934